In the summer of 2021 I was gifted a Arakawa art rail system from a Museum Trade reader give-away. At the same time I knew a friend wanted a stained glass "Steal Your Face" Grateful Dead window hung in her home without building in a special frame or structure in any window. So, I passed this set along to her and installed it as a Christmas gift.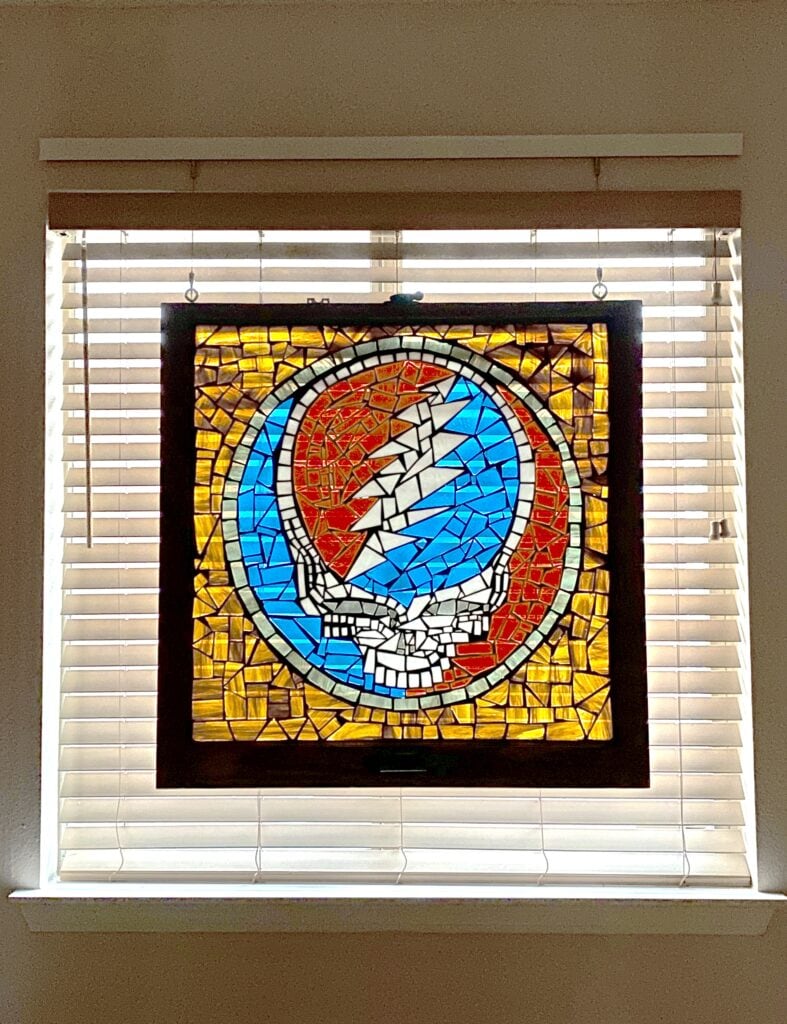 You can see it placed just above the blinds valence and any sheet-rock edge support – about 6" above window opening. Had I placed it any lower the rail clips would have interfered with the valence, and at this point I actually caught the header board over the window. I think this looks very clean in the natural lighting setting of the room. I also left 1-2' extra cable looped at the hanging hooks in case this piece ever gets moved to a larger window. I knew this approach would work well, having used a much larger floor-to-ceiling Arakawa cable rig for a larger historic stained glass piece in a private collectors home some years ago.
Thank you to Arakawa and Museum Trade for this opportunity to share great products and methods of display to keep the rainbow glowing.
From Matt at MuseumTrade
Hi Sean, thank you for sharing your experience with the Arakawa rail system. I love their design and ease of use as well. It makes it so easy to dial in the work; a little up, a little down, left, right. Perfect. Share you success story in the comments below.
Cheers,
Matt
Latest posts by Sean Harrison
(see all)