Hello Tradefolk,
Here's a story about a product that I love very much, but it can be fussy. I'll do a full article about the love I have for this material later, but for now know that I can print 24″ wide (that's just the width of our printer, wider is possible of course) in full color, then cut that out and stick it anywhere. We usually use it for wall graphics and are running tests on gallery labels (article to come later). Earlier this year I sat down to learn how to print on this material then load that material into our plotter to cut specific shapes; the possibilities are grand (again, article to come).
OK, so what are the down sides to this stuff? Well one, if you don't have perfect climate control the material can curl away from the wall. I have to run some tests to determine if this happens more to larger signage as opposed to smaller, label sized pieces. I'll research that someday, but for now you can see larger pieces that have curled up. We had a special event where we opened up the doors into the historic wing as an extraordinary entry experience for the party. The next day we discovered the vinyl had curled up. They are larger, on the order of 22″ x 28″ and 12″ 18″ and are pictured here.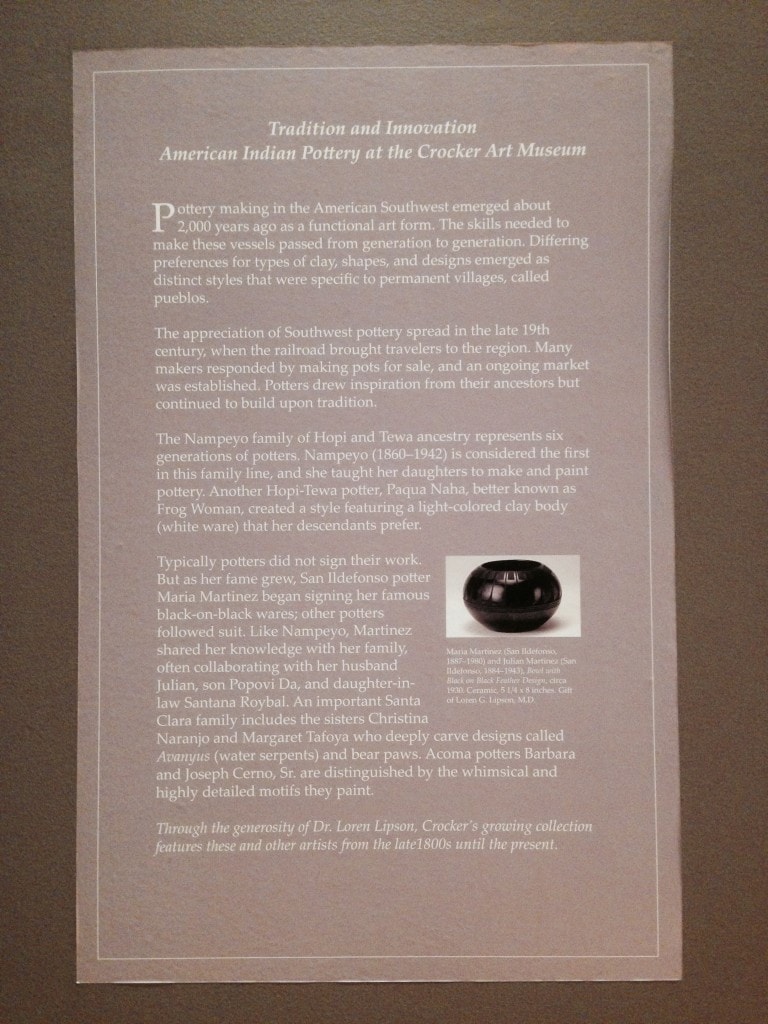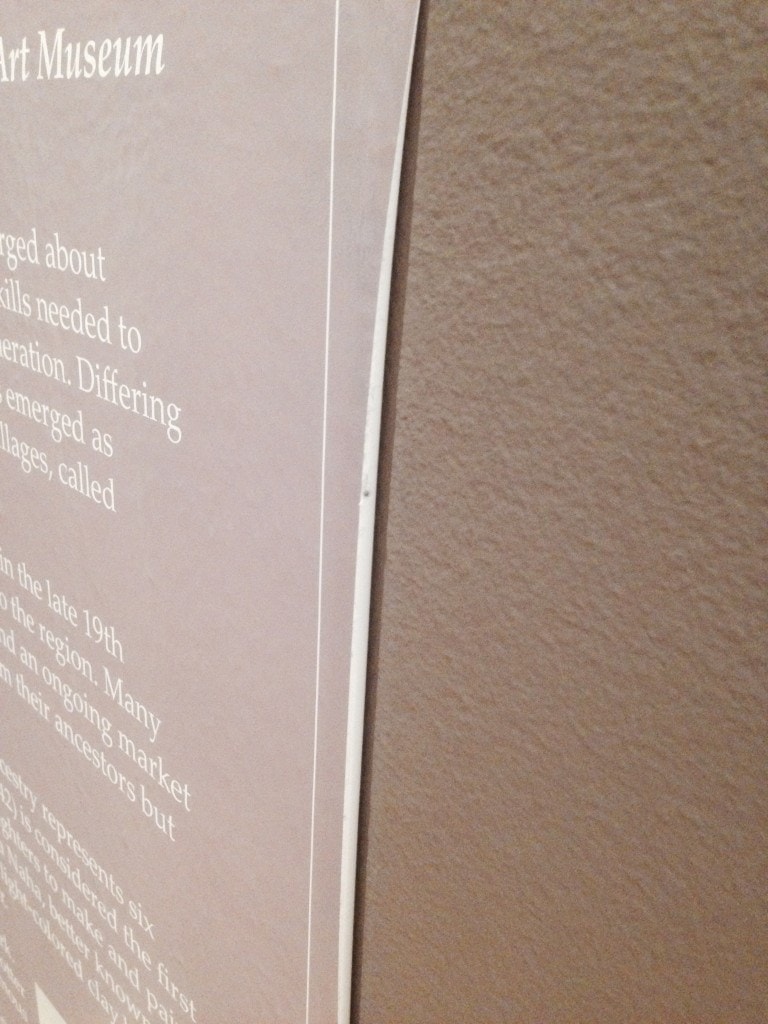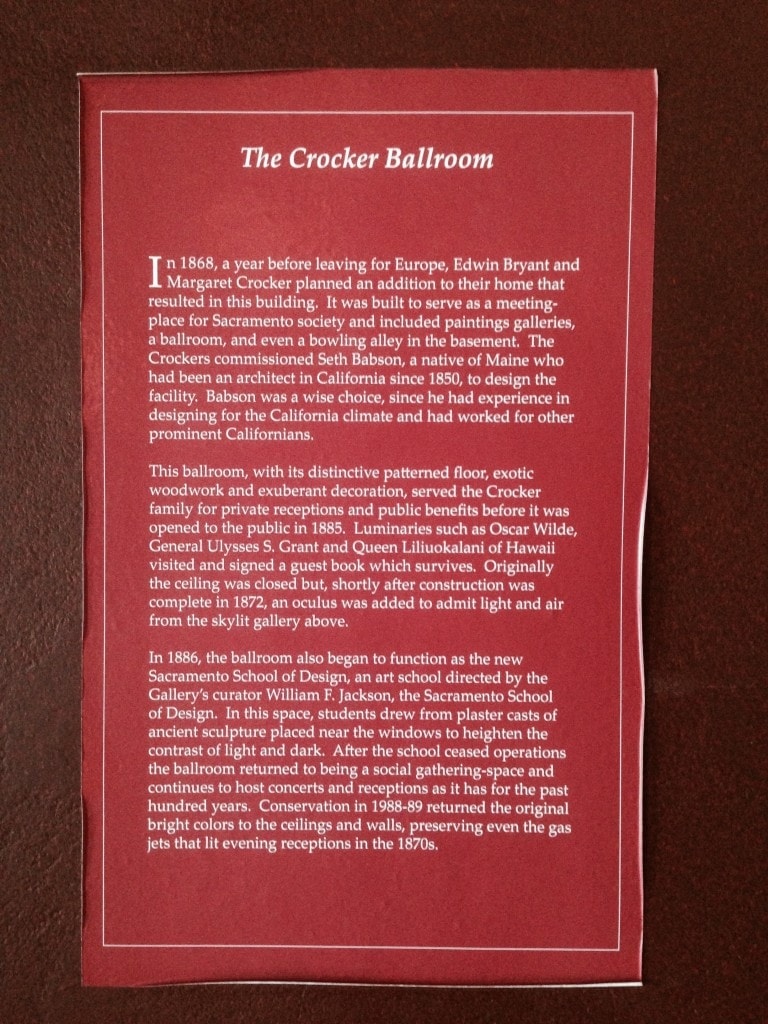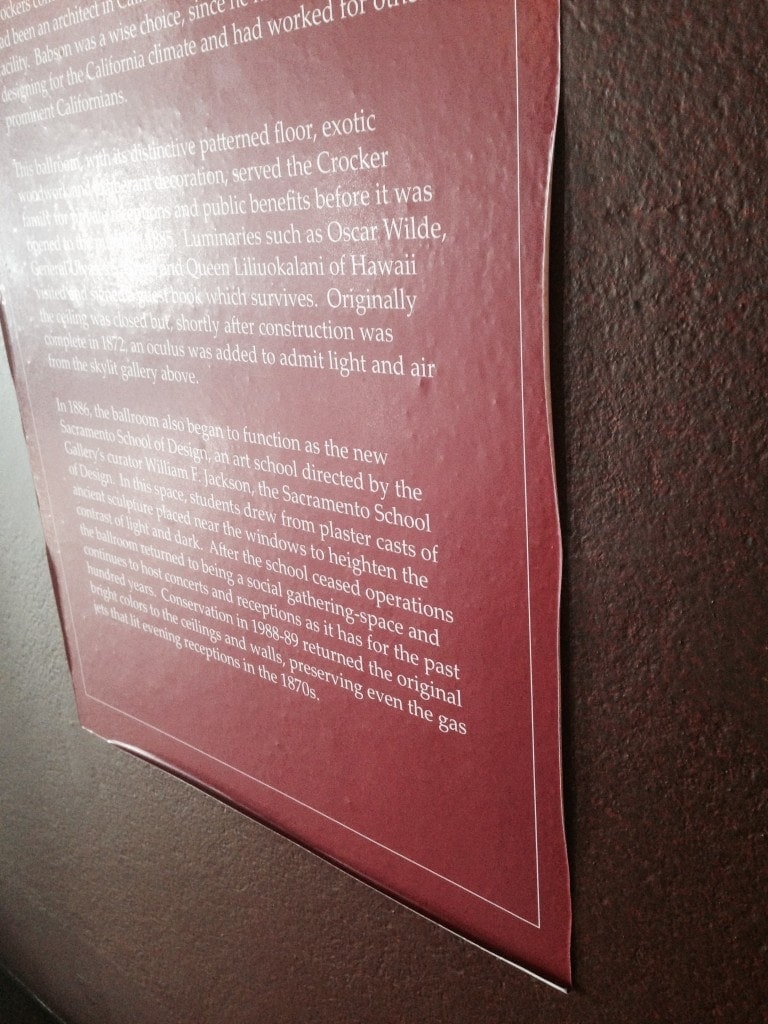 When used elsewhere, as smaller object labels in areas not in proximity to the special event,  the material has not curled up.  Additionally, when removing said printable vinyl from the walls there was no loss of paint from the wall.
Another issue that has be mitigated is the transience of the ink, but that is the case for standard paper labels as well so it's not a differentiating factor. We use a matte fixative to reduce, not eliminate the issue. Noting can stop sneezes, dirty hands… or boogers!
Lastly, I've had a pretty hard time with the color matching process. It's coming, but has taken longer than work on paper for some reason. One issue I noticed with this material right away was that the first 6″ or so printed differently than the the rest of the roll. I surmised that it had oxidized more than the rest of the roll. So maybe when I try tests over several days the vinyl is oxidizing inside the printer. A future test would have us buying 6-8 different vendor's vinyl adhesive paper to test this oxidation process and color matching ability. One last word on this material: it does not look good on white. It's a cool white and no amount of minute color addition will match our decorator white walls. Fortunately, most of our walls are not white.