This the main user group. All existing registered users are automatically assigned this group. Groups can be modified or deleted by the admin.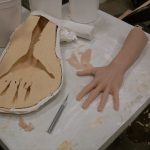 If you're ready to get into these types of mold making you've probably already watched 12 videos in anticipation of the project. For those of you who have always liked the idea of mold making, but were afraid to crack the door on the process you should check out these videos. I found them to be very clear, well thought out and peppered with insightful tips. For those of you who might have watched a couple dozen videos in the past without actually executing a project, these videos will reignite your passions. Enjoy! SaveSave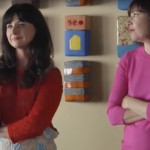 Hi All, Are you guilty of labeling your life? Have you cut vinyl from scraps from work for your flour and sugar jars, or made labels for art on your wall? Have you been accused of doing worse? Please share your adventures in labeling below and enjoy Portlandia's spot on presentation of this obsession. Portlandia – Art Project ARVE
Dean Carbonara

does not have any friends yet.
No topics started by

Dean Carbonara
Dean Carbonara

hasn't replied to any topics yet.
No topics marked favorite by

Dean Carbonara
Dean Carbonara

hasn't subscribed to any topics.