This the main user group. All existing registered users are automatically assigned this group. Groups can be modified or deleted by the admin.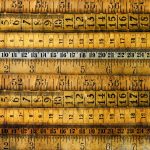 Here's a low cost way of adding a photo opportunity (which we know is likely to be shared socially) while helping contextualize the life cycle of the giraffe. What do you use? What more could they have added? Birthdate, name of giraffe, etc?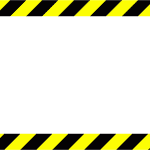 My 5 year old got a kick out of this changing exhibit. It's a bit nicer than doing nothing or even just a hand written sign. It's a thoughtful little touch I think most folks will appreciate.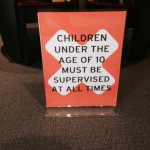 Here are a couple of pictures I took at the museum to help those with young visitors understand the museum's expectation and how they advertise the FREE for those under 25 program. I've also included a projector per image as well as a general shot of the building. It's set above the ocean front, it's a beautiful place to be. Here is their ABOUT stuff: With two locations, the Museum of Contemporary Art San Diego (MCASD) is the region's foremost forum devoted to the exploration and presentation of the art of our time, presenting works across all media created since 1950. Located in the heart of downtown San Diego and in the coastal community of La Jolla, MCASD provides an unprecedented variety of exhibition spaces and experiences for the community, showcasing an internationally recognized collection and a dynamic schedule of exhibitions and public programs. MISSION The mission of the Museum of Contemporary Art San Diego (MCASD) is to serve diverse audiences through the exhibition, interpretation, collection, and preservation of art created since 1950. MANDATE MCASD engages regional, national, and international audiences including the binational constituency of the San Diego/Tijuana region. VISION MCASD is a museum providing public access to contemporary art, artists, and the creative process; a forum for the exploration and understanding of contemporary art and ideas; and a laboratory for artists to experiment with new forms of creative expression.
Brad Jenkins

does not have any friends yet.